When I started making soap, I was somewhat overwhelmed and wanted basic soap recipes to try.
Once I understood the foundation of the cold process method and that handling lye (sodium hydroxide) was not that bad, I was ready to give it a try.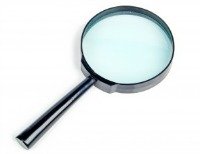 When I researched the Internet, it seemed that one lye soap recipe after the next required all of these oils and butters that I had never heard of and I wondered if I could just get some basic soap recipes using common pantry ingredients.
I did purchase some soapmaking kits that I found great. But I needed to wait for the delivery and wanted a bit more freedom.
These basic soap recipes are vegetable-based. I also have Single oil recipes and some lard soap recipes.
You will need to purchase lye for soapmaking (also called sodium hydroxide). You should use distilled water or rain water.
The other ingredients for basic soap recipes can be found in most communities, you may want to stake out where you can buy some quality essential oils or fragrance oils at a good price.
Remember that ingredients (except for additives when indicated in volume) need to be weighted and not measured. Fragrance and essential oils should also be weighed.
Basic 3 Oil Recipe (Avocado, Coconut and Palm)
INGREDIENTS
Fats, oils and butters
240 grams avocado oil
180 grams coconut oil
180 grams palm oil
Lye ― Water Solution
86 grams lye (sodium hydroxide)
228 grams distilled water
Additive and scent at light trace
optional: 20 to 36 grams of your favorite essential oils or fragrance oils (you will need a little over 30  milliliters bottle the equivalent of about one fluid ounce).
This recipe makes about 2 pounds of soap which will produce about 6-7 bars of natural soap.
Natural color and additives can be added to these ingredients.
Basic 3 Oil Recipe (Olive, Coconut and Shortening)
INGREDIENTS
Fats, oils and butters
330 grams olive oil
120 grams coconut oil
150 grams vegetable shortening
Lye ― Water Solution
83 grams lye (sodium hydroxide)
228 grams distilled water
Basic 3 Oil Recipe (Olive, Coconut and Palm)
INGREDIENTS
Fats, oils and butters
300 grams olive oil
180 grams coconut oil
120 grams palm oil
Lye ― Water Solution
86 grams lye (sodium hydroxide)
228 grams distilled water