You will love this dead sea mud soap recipe! Dead sea mud has been used on skin by pharaohs in ancient Egypt and the benefits are still true today and high end spas all offer treatments and products containing this natural ingredient. Dead sea mud contains high concentrations of magnesium, sodium, phosphates, bromides and other minerals.
BENEFITS
cleanses, exfoliates and removes dead skin cells;
tightens pores and reduces the appearance of wrinkles;
claims to be effective in relieve certain skin irritations and conditions;
refreshes the look and feel of skin.
The beautiful jade color this of dead sea mud soap is achieved naturally by adding dead sea powder (mixed with a little of olive oil at trace).
dead sea mud soap
INGREDIENTS
Fats, oils and butters
180 grams palm oil
150 grams coconut oil
150 grams olive oil
60 grams shea butter
60 grams castor oil
Lye ― Water Solution
84 grams lye (sodium hydroxide)
228 grams distilled water
Additives at light trace
up to 1 tablespoon of sea mud clay powder (use a little of the olive oil from the recipe to dilute it)
optional: 20 to 36 grams of your favorite essential oils or fragrance oils (you will need a little over 30  milliliters bottle the equivalent of about one fluid ounce).
Additional additives
topped soap with Hawaiian black salt and or sea salt (optional)
This recipe makes about 2 pounds of soap which will produce about 6-7 bars of natural soap
Remember that ingredients (except for additives when indicated in volume) need to be weighted and not measured.Fragrance and essential oils should also be weighed.

Click here for cold process soap making recipe directions.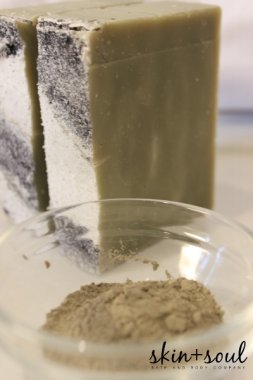 dead sea mud soap topped with Hawaiin lava black salt and sea salt
Recipes
About Soap Making
Soap Making Methods
More Great Stuff!
Site Policies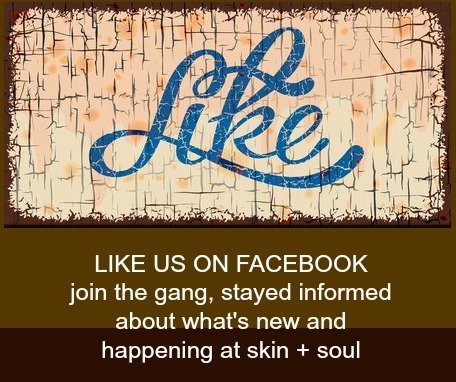 By Ron & Andrea Rennick, Copyright © 2012 to 2015 www.ridgesoap.com
 – All Rights Reserved