homemade bath fizziesbath snow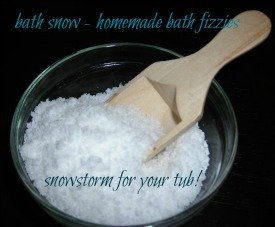 Thishomemade bath fizzies recipe reminds me of snow.
I made this bath product to celebrate a record breaking snowstrom. Muscles needed some TLC after shoveling our driveways for a few hours.
I labeled it Bath Snow andpackaged it in small glass jars with little shovels.
Thesefizzies are a fusion of bath salts and bath bombs that leaves your skin feelingextra soft and pampered.
Homemade Bath Fizzies – Bath Snow 
INGREDIENTS
1 cupEpsom salt
½ cup sea salt
½ cupdendritic salt (order from suppliers of soap making products or use sea salt
1tablespoon of oil (almond, grapeseed, olive)
1 cupbaking soda
½ cupcitric acid (order from soap making supplier, this makes the fizz)
fewdrops of essential oil or fragrance oil
DIRECTIONS
Mix Epsomsalt, sea salt, dendritic salt and baking soda together (NOT the CITRIC ACID ).
Spread onbaking sheet.
Sprinklewith oil and essential oil or fragrance oil.
Let dryfor a few hours or overnight.
Pourinto jar or container.
Add you citricacid and a few more drop of essential or fragrance oil.
To use. Simply add about 2-3 tablespoons to your bath water.
This recipe creates a product that is great for the skin. Epsom salt and sea salt are saidto relax muscles and detoxify skin. The oil provides moisturizer for your skin. The essential oils can also add to the overall benefits of the product.I scented mine with warm sweet pea fragrance but many essential oils would be comforting.
Dendriticsalt absorbs twice the amount of oil which means that it will carry scent andcolor better than other salts. This is why many bath products artisans use itto retain their fragrance, avoid clumping and for a better dissolution.
Leave Homemade Bath Fizzies and go to Homepage
Go to Bath Products Recipes
Go to Bath Salt Recipe
Recipes
About Soap Making
Soap Making Methods
More Great Stuff!
Site Policies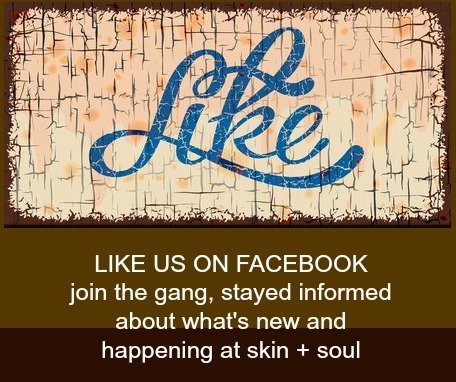 By Ron & Andrea Rennick, Copyright © 2012 to 2015 www.ridgesoap.com
 – All Rights Reserved