soap labels
samples for you
Making handmade soap labels and soap tags adds to the personal touch of the homemade gift giving experience. Friends and family will LOVE to receive the final products of your hobby.
First you will need to decide what purpose your soap labels and tags will fulfill.
 Maybe your tags will be to thank guests for attending an event like yourwedding?
Do you want to personalize your soaps by telling their story? Grandma's Rose Soap for example.
You might be considering selling some soaps for profit or to recuperate some of your soaping cost?How about a fundraising ideas?
Your intent should be on your soap labels and your packaging.
I like to write the ingredients on my tags for handmade tags becauseof allergies and skins sensitivities. I use spices to color my soap naturallyso people may not be expecting curry in their soap…
 I alsofind it is a fun way to promote my website and another business that Iown. 
Looking for some soap packaging supplies ideas?
Once you know what you want on your soap labelsyou have a better notion of the size.
I use the computer when making soaplabels, however handwritten tags are beautiful.
*Please note this page does not contain theinformation or regulation about product labeling. I would suggest that youcontact the governmental institution responsible for the labeling guidelinesfor soap in your country. The proper authorities will give you the necessaryinformation about what you need to write on your soap labels and tags, if youare selling products.
Here are a few inexpensive ideas for soap labels and tags for handmade soap that I have made.
cigar band soap labels
Simple designs can be printed on card stock paper of different color. You can have vertical or horizontal bands depending on the size and shape of your soap.
The list of ingredients is in the back.
Download these sample cigar band labels for you own soap.
These are printed on the computer on card stock.
The soap labels are attached  using many creative ways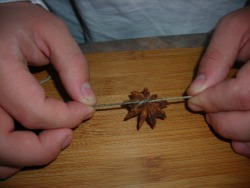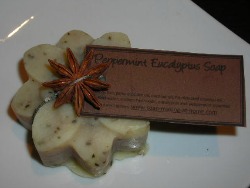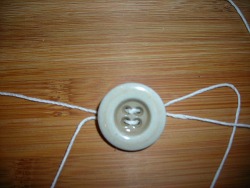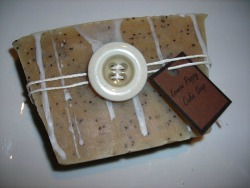 Fun Idea
Button with hemp cord can be repurposed as a bracelet.
stickers
Print out your soap labels on stickers; this isa quick way to get the job done.
Leave Soap Labels and go to Homepage
Go to Soap Making Instructions
Go to Soap Packaging Supplies
Recipes
About Soap Making
Soap Making Methods
More Great Stuff!
Site Policies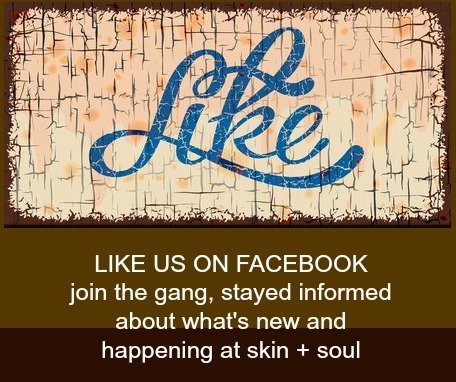 By Ron & Andrea Rennick, Copyright © 2012 to 2015 www.ridgesoap.com
 – All Rights Reserved