homemade herbal salve
plantain leaf salve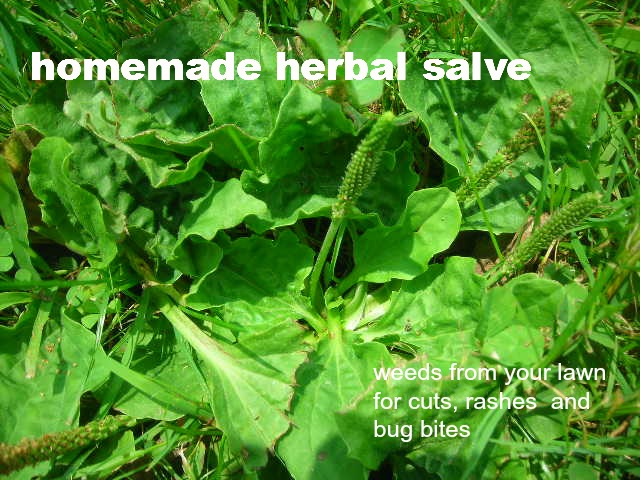 This herbal salve recipe is good for rashes, insect bites, bruises and minor irritations.
This homemade herbal salve recipe is a contribution from Diane, from gratitude4health, who I have consulted more times than I can count about essential oils and wellness products. Diane is an intuitive healer and she is an extraordinary wonderful resource.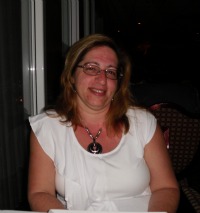 She explained this formulation to me and I knew I needed to share this with you.
Plantain leaves grow on many lawns in North America and these pictures were taken from the plantain that I found in my front lawn!
The leaves of this plant are edible and "spinach like" with a bit more bitter taste. This plant is known for its soothing effect and antibacterial and anti-inflammatory properties. The medicinal use of plantain traces back to the Middle Ages and was once thought of as a cure-all herb. Herbalists often include it in skin treatments for minor cuts, splinters and minor skin irritations. The leaves can also be made for tea and tinctures for digestion issues.
You may consider consulting a qualified herbalist, or an expert horticulturist to identify plantain to make this homemade herbal salve.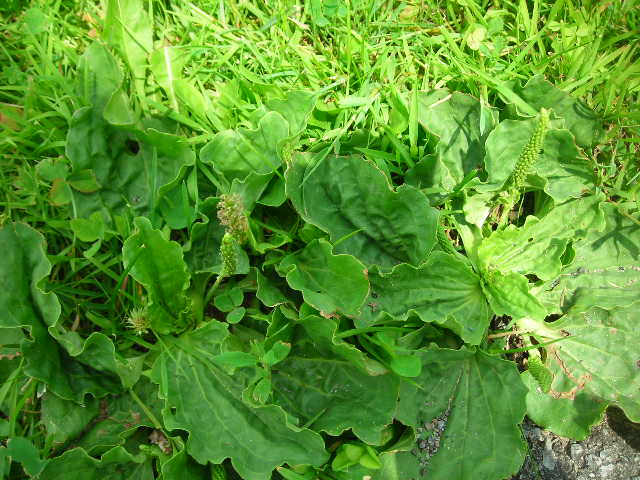 Plantain Leaf Salve
INGREDIENTS
1 cup olive oil or organic coconut oil
¼ cup beeswax
2 to 4 cups fresh plantain leaves or 2/3 to 1 1/3 cup dried plantain leaves that can be purchased at the Bulk Herb Store 
DIRECTIONS
Pour 1 cup of olive or coconut into a glass bowl and heat in a saucepan (like a double-boiler).
Heat to a simmer over medium heat.
Add the plantain leaves (a big handful of fresh CLEAN leaves, you can adjust your recipe or use 1/3 of that amount of dehydrated leaves). When it begins to simmer, remove it from the burner, cover, and let steep for about 30 minutes.
Make sure that the plantain leaves are fully covered by the olive/coconut oil while steeping.
While that is steeping, grate 1/4 cup of beeswax or use beeswax pellets.
After the oil has steeped, strain it through cheesecloth into a small mixing bowl (I placed a coffee filter in a metal strainer to prevent burning myself and for practicality).
Stir in the grated beeswax until it melts. You may have to reheat your oil to melt the beeswax. 
Let your oil cool a little bit before adding drops of Young Living Therapeutic Grade Essential Oils and stir gently to blend. 
Then pour it into a jar (the small half pint Mason jars are perfect).
Let cool until it thickens into a salve consistency.
DISCLAIMER NOTICE:  This information is intended for educational purposes only and is not meant to substitute for medical care or to prescribe treatment for a specific health condition.
To use. Apply liberally up to twice a day until the situation is resolved.
Leave Homemade Herbal Salve and go to Homepage
Go to Bath Products Recipes
Go to Bath Salt Recipe
Recipes
About Soap Making
Soap Making Methods
More Great Stuff!
Site Policies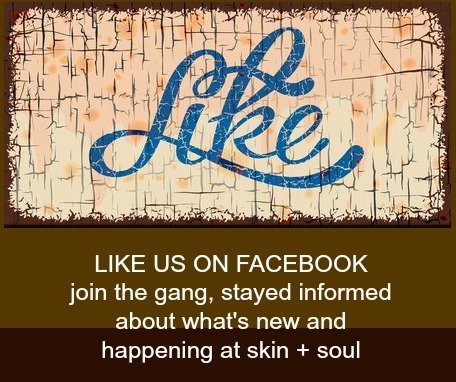 By Ron & Andrea Rennick, Copyright © 2012 to 2015 www.ridgesoap.com
 – All Rights Reserved