room temperature soap making
I was researching a new soaping technique when I came across using the room temperature soap making method was the best method to achieve the look for the technique.
What room temperature soap making method?
Well I would not describe as a different method, it is a variant to the cold process soap making method. This being said, I find it takes a lot of juggling and labor out of the cold process method.
Before going any further let me tell you that I am not in a specific camp…some soap makers swear by hot process soap making, certain melt and pourers cannot understand why anyone in their right mind would handle lye and start from scratch and then there are the hard core cold process or nothing soap makers.
I dabble and I am still testing all the methods and have not really defined to one technique. I do love cold process and the products that are accessible with this method.
But I must admit that juggling ice bathes and heat can be trying when I am working on a larger recipe.
You will use cold process soap making recipes for room temperature soap making.
Gather your soap making supplies andequipment
room temperature soap making instructions
Remember you need to wear a pair of goggles and gloves when you handle lye. NEVER pour water into lye – ALWAYS pour lye into water.
It is best to have all you soap making equipment and ingredients ready.
Your workspace should be covered.
Mold(s) are prepared and set out.
Print out a copy of the your recipe for a quick reference.
Measure and set aside your essential oils or fragrances and any additives you will be adding to your homemade lye soap recipe.
Weigh out your hard oils and butters place in a container.
Weigh out your soft (liquid) oils and place in a container.
Weigh out your lye (sodium hydroxide) and your distilled water. Place the lye-water solution in a roasting pan or in the sink. This way if it bubbles over it will not burn holes through your kitchen countertop.
Dissolve the lye (sodium hydroxide) into the water LYE into WATER. Make sure that you do this in a well ventilated room or even outside. Take your time to make sure that it is completely dissolve.
When the lye-water solution is clear slowly pour it into the hard oil and butters.
Stir gently with a whisk. The solution is very hot and will burn so take your time. Continue whisking gently until the hard oils and butter have melted.
Stir in your soft oils then begin with the hand blender.
Use a stick handblender to mix the soap solution. You should be still wearing your goggles andgloves. Be careful not to splash. Continue to mix until you're the mixturereaches trace (this means that the mixture has thickened enough thatwhen you drizzle some on the top of the mixture, it leaves a trail (trace) ontop).
 Add your additivesand scents (essential oils – fragrance). Blend all these together for a fewseconds with a spatula or hand blender.
 our the soapmixture into mold(s). Cover mold(s) with plastic wrap and cover/wrap these withtowels for insulation.
 Let the soap setfor 24 to 48 hours or so before taking it out of the mold(s). Unmold and cutthe soap into bar. Sometimes I put my molded soap in the freezer a fewminutes to make it easier to unmold.
 Place the soap barson a covered rack to dry out and cure for a minimum of 3 to 4 weeks beforeusing them. 
Enjoy your handmade soap.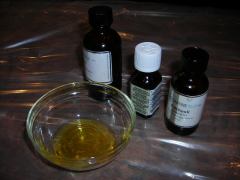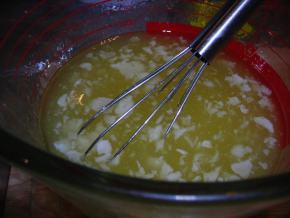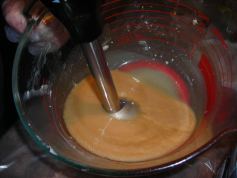 What you will need – soap making equipment for room temperature method

Leave Room Temperature Soap Making and go to Homepage
Find out more about cold process soap making and hot process soap making.
Recipes
About Soap Making
Soap Making Methods
More Great Stuff!
Site Policies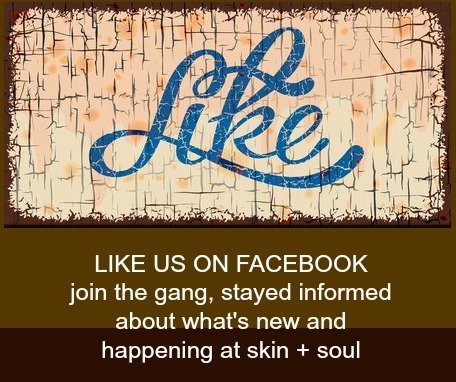 By Ron & Andrea Rennick, Copyright © 2012 to 2015 www.ridgesoap.com
 – All Rights Reserved