homemade milk bathdesign your personal recipe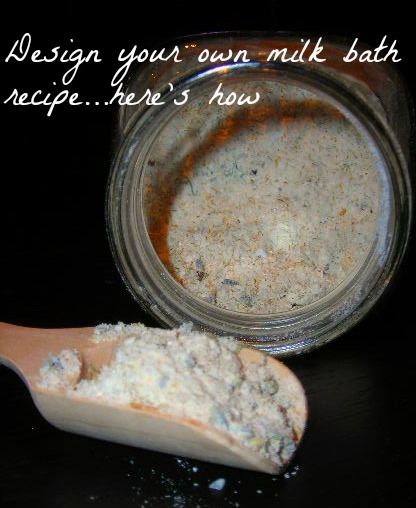 A homemade milk bath can be a wonderful pampering treat for your body and mind.
I am aself-confessed bath person. I LOVE taking baths.
Bubbles, fizzies, powders do addto the experience of relaxing in warm water.
Thisbeing said…I cannot really say that I had a great appreciation for milk bathrecipes.
Aftersome research and experimentation, I can say that I have found…
my "inner milkbath queen".
I used different ingredients that enhanced the milk bath recipesthat I personally designed.
---
DRY MILK POWDERS
Ofcourse ,milk powders are the heart of your recipe.
Milk powders moisturizes and protectsthe skin. It is said that they soothe itchiness and/or redness.
Thereare a few options you can choose from:
Buttermilk
Coconut
Goat'smilk
Yogourt
Whole milk
(somepeople do use skim milk powder…I did not find it to be a good choice)…
---
GRAIN POWDERS
Oatmealhas many benefits and it used in soaps and body care products. It is said tocleanses, exfoliates as well as soothes dry or irritated skin.
It is a greataddition to your homemade milk bath.
You canuse:
Oatmeal (you can grind it as fine as you want)
Oat flour
Rice branpowder
Rice powder
Almond flour
Cornstarch
---
SALTS
Salts supportskin renewal and detoxify. They soften skin and offer minerals.
Epsom
Sea
Dead sea
Himalayan
---
HERBS AND FLOWERS
If youare using dried herbs and flowers you might consider using a tea ball or cheesecloth.
Lavender
Chamomile
Rose petals
Greentea leaves
Blacktea leaves
---
POWDERS AND CLAYS
Manypowders and clays have beneficial properties and you can tailor for your skin and your experience
Honeypowder
Kelp powder
Whey powder
Benotineclay
Kaolin clay
---
SCENTING YOUR HOMEMADE MILK BATH
Essentialoils and/or fragrance oils are used to scent your milk bath recipes.
sample recipes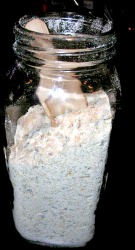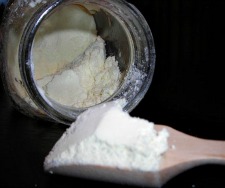 WinterBlend
1 cupwhole milk powder
½ cupbuttermilk powder
few dropsof eucalyptus and camphor essential oils
Fieldsof Flowers
1 cupwhole milk powder
½ cup ofoatmeal (grounded fine)
½ cup ofsea salt
3 to 6tablespoons of chamomile and lavender buds (grounded fine)
fewdrops of lavender essential oil
Vanilla Oatmeal Dream
1 cup goatmilk powder
½ oatmeal
3tablespoons of orange zest
few dropsof vanilla essential oil
Leave Homemade Milk Bath and go to Homepage
Go to Bath Recipes
---
Recipes
About Soap Making
Soap Making Methods
More Great Stuff!
Site Policies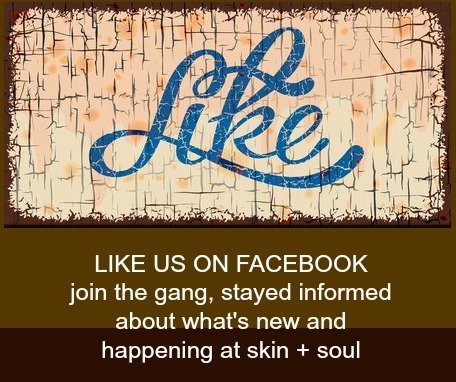 By Ron & Andrea Rennick, Copyright © 2012 to 2015 www.ridgesoap.com
 – All Rights Reserved