You will need the following:
Bacon
Sieve or colander
Cheesecloth or paper coffee filters
Jars with lids (ideally mason jars)
Optionally ziploc bags for freezing
The process:
Cook your bacon, preferably in a cookie sheet. Using a cookie sheet allows you to collect lard with less impurities.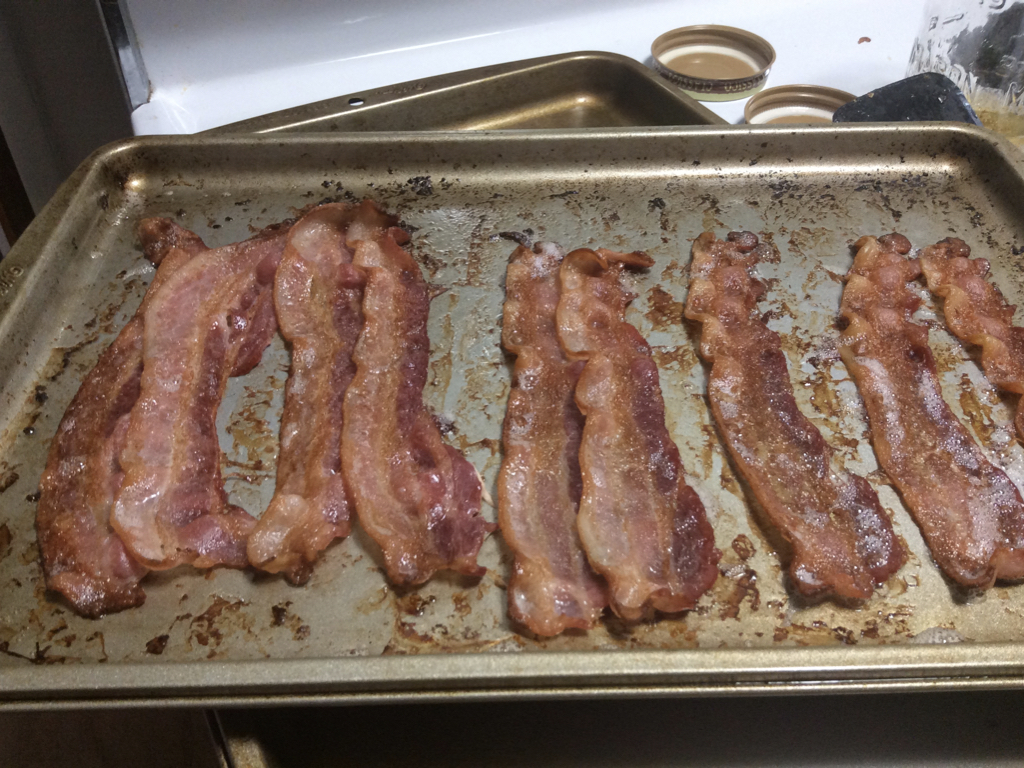 Drain the lard from the cookie sheet into jars.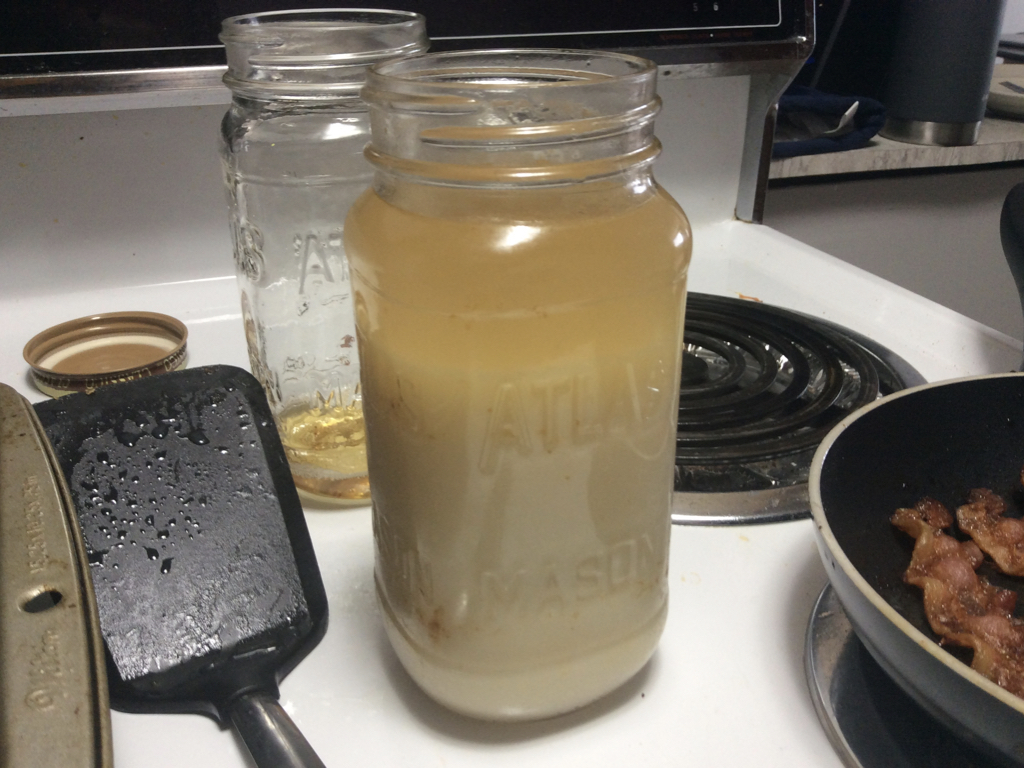 When a jar is full, simmer in a pot of water to slowly melt the lard until it is fully transparent (about 45C/110F). The slow melt allows most of the impurities to fall to the bottom of the jar.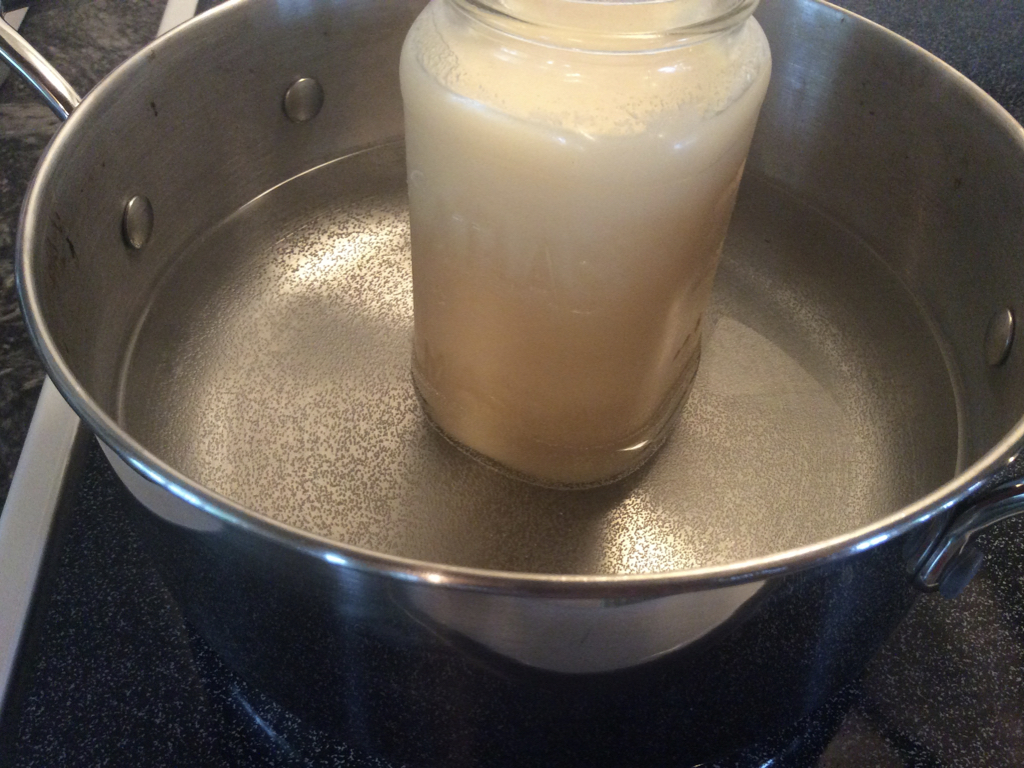 Slowly pour the top clear lard into another jar. Stop pouring when you see impurities in the pouring lard. Let the lard cool down or place in the refrigerator for a few hours. You can keep it in the refrigerator or in Ziploc bags in the freezer until you are ready to make soap.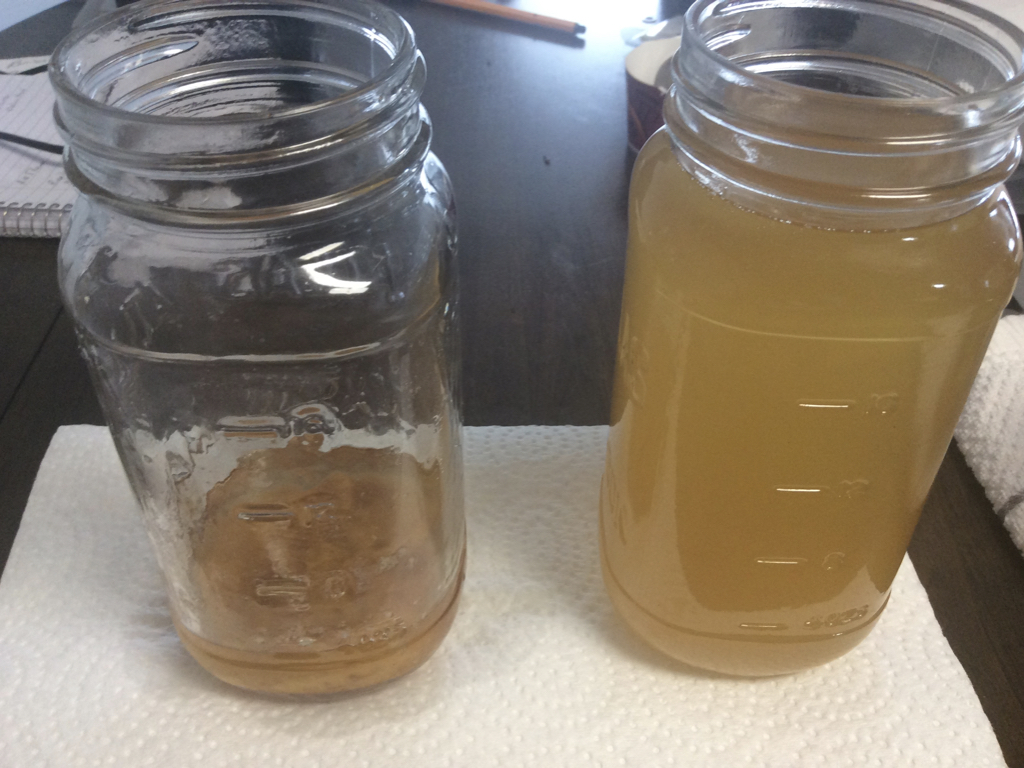 When preparing to make soap, melt the lard using the same method as step 3. This time warm it to 50C/120F which is warm enough to prevent it from solidifying in the filter. Filtering a full mason jar may require two coffee filters. It's time to change the filter when the flow slows to a drip every 3-5 seconds.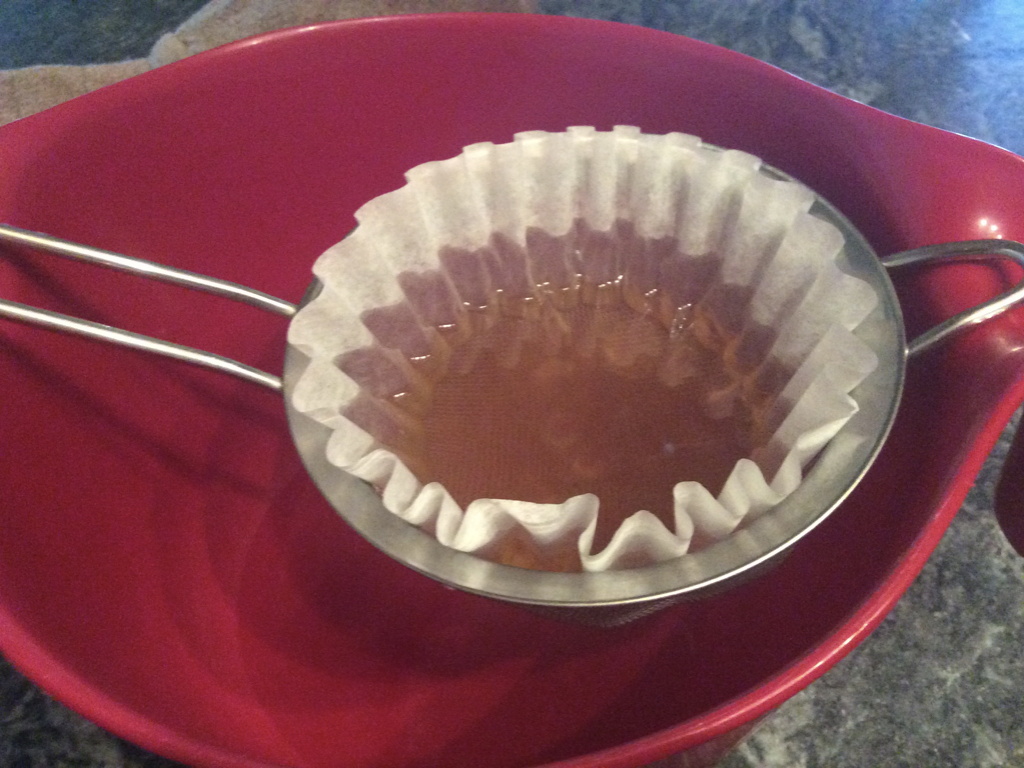 Once it has been filtered it is ready to pour for measuring the weight for your soap recipe.