zero calorie soap cake
fun party favors or gifts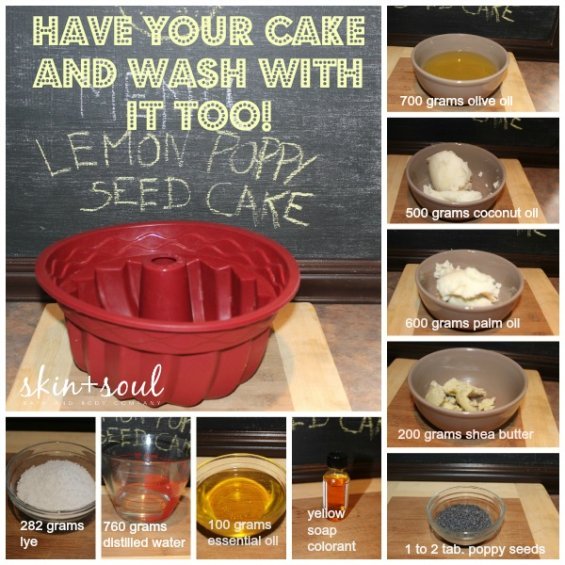 When I began making soap, I saw a picture of a beautiful soap cake. It had an intricate design made with whipped soap frosting and roses. I was quite taken by the idea but my soaping skills were not at that stage (still not able to make the roses). I wondered if and how I could simplify and still make a soap cake. Then I came across a bundt cake mold and voila! A simple lemon poppy seed cake seemed like a feasible idea.
Since then, I must make about 6-10 a year as gifts or for clients who want something a little different to give their guest when entertaining. Many people have come close to actually eating a slice!
This simple  recipe makes over 4 pounds but you could certainly adjust using your favorite soap recipe or making a little smaller. Please always run your recipes in a soap calculator to ensure product safety and the best outcome.
     lemon poppy seed soap cake
INGREDIENTS
Fats, oils and butters
700 grams olive oil
600 grams palm oil
500 grams coconut oil
200 grams shea butter
Lye ― Water Solution
282 grams lye (sodium hydroxide)
760 grams distilled water
Additives at light trace
optional: 100 grams of your favorite essential oils or fragrance oils. I use a blend of lemon, lemongrass and litsea cubeba to anchor the scent as much a possible. 
yellow soap colorant (use as per advised by the supplier). I use liquid colorant and have found that it seems a bit orange when I make it but turns yellow as the soap cures.
1 to 2 tablespoons of poppy seeds.
Additional additives
after the soap is unmolded you can add some "icing" by adding some white melt and pour (I find it tends to be very liquid so I whisk it a bit and let it cool down) or you can use a very small batch of white cold process soap to drizzle on top. It make a beautiful "real life" effect.
This recipe makes over 4 pounds of soap and you can cut it into 8 to 16 slices. I unmold and cut the cake after 2 day the same as any other soap. 
Remember that ingredients (except for additives when indicated in volume) need to be weighted and not measured.Fragrance and essential oils should also be weighed.
Click here for cold process soap making recipe directions.
I use the room temperature soap making method.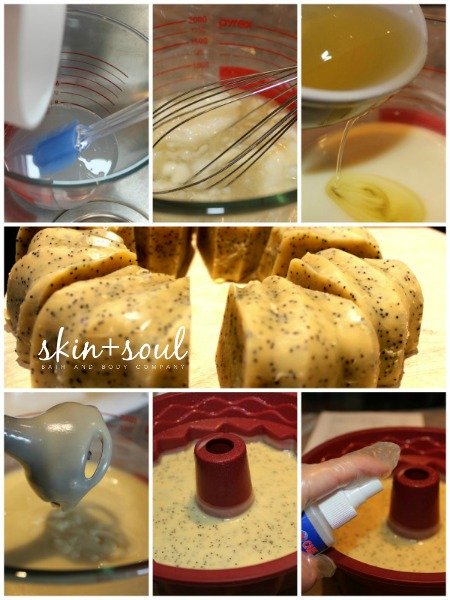 need the mold?

add some realistic packaging

other soap cake ideas

coffee cake can be achieved by adding cocoa as a natural colorant and ground coffee for some scrubbing effect, it could be scented with coffee fragrance.
chocolate cake by adding cocoa as a natural colorant and chocolate fragrance.
orange cake could be achieved by adding some orange soap colorant (here is a list of natural colorants if you prefer) and dried orange peel and essential oil or fragrance could be added.
Recipes
About Soap Making
Soap Making Methods
More Great Stuff!
Site Policies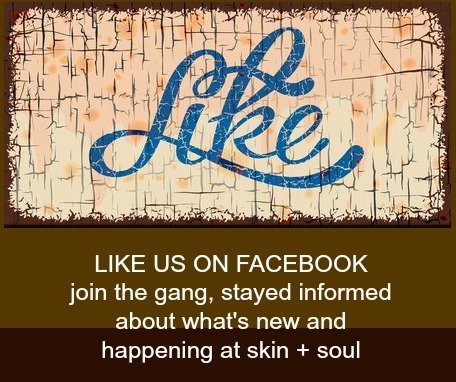 By Ron & Andrea Rennick, Copyright © 2012 to 2015 www.ridgesoap.com
 – All Rights Reserved